Who Is Keyomi-Sook?
Keyomi- Sook Is An Online Fashion Retailer And We Are A Small Company Based Out Of Miami Florida. It Was Founded In 2013 As A Small Pop-Up Shop And Has Steadily Shown Growth Through Those Years Because Of Our Loyal Supporters; Thank You Keyomi-Sook Fan's; We Love You!
We Do not Just Cater To Women Of All Shapes And Sizes But We Cater To Men With The Same Variance. Because Of The Diverse Culture Surrounding Us And Dubbed One Of The Sexiest Cities In The World. We Use That Miami Flavor Not To Just Focus On The Ins And Now We Focus On The Individual. From Your Perspective Of What Is Hot And What Is Not. Whatever Is TRENDING It is What YOU Say It Is.
Our Team Of Fashion Consultants Understands This. They Live This. I Mean Some Of Our Team Members Are A Little Eclectic And Eccentric; Because Of This, You May Find Items Unrelated To Fashion, But We Make It Work; With YOU The Individual; In Mind. To Be Able To Do This We Have Warehouses Full Of Stock On Three Different Continents. We Try To Keep Our Team Of Buyers Busy And We Remind Them Every Day That Your Individuality Is The Latest Fashion.
---
Origin Story
Speaking As One Of The Founders; Inspirationally, It Is My Mother; Who Would Thumb Through Magazines She Got From US Troops; Then Tear Out Her Favorites; Paste Her Collages Together; And Later Draw Them Into Her Creative Collections.
She Would Take Her Drawings Straight To The Best Seamstress In Her Village. The Old Woman Would Rave On How Precise Her Drawings Were Every Time. Afterwards, The Seamstress Could not Believe How Well My Mother Looked In Her Outfits. She Would Say To My Mother "You Look Beautiful And SO…. American. "My Father Would Tell Me; My Mother Would Tell Everyone; She Was Going To New York One Day And She Was Leaving Korea Soon. Sure Enough, That Day Came.
On Her Journey, She Humbled Herself For The Love Of Her Passion In Fashion. She Would Say "I Kept Only Two Pair Of Jeans; Slept On The Floor; Worked Day And Night As A Waitress And Saved Enough Money To Open My Shop." After Two Or Three Years She Finally Opened A Little Boutique In Queens.
---
Your Our Main Inspiration
With That Said Here…Is How We See It. Keyomi-Sook Is Not Just My Mama; It Represents That Guy You Know; Who Could Put On A Wrinkled Button-Down With A Pair Of Boat Shoes And Be As Sexy As Ever.
Maybe Even A Best Friend That Rocks Those T-Shirts That Say Things Like I Love My Rottweiler 'Cause He Eats What I Eat And On The Back, It Says Roast Pork And Beef But The Friend Owns A Toy Chihuahua.
Or That One Cousin With The Bull Ring Piercing, Dermal Implants Who Has No Fear Of Wearing Leather All Year In Miami.
Think About The Baller On The Court Wearing His Favorite Hi-Tops Hanging From The Rim In His Sweatpants With One Side Above His Knee And The Other Down Near His Ankles.
Could Be A Girlfriend Who Has Every Color Pair Of Jelly Shoes And Knows She Is The Shit!
How About The Guy Who Always Asks You Out, But You Just Can't Deal; Cause All He Does Is Plays Fallout 4 On His PlayStation; In His Game Of Throne Graphic T. Then You Go Out With Him Anyway Because Of Your Love For John Snow.
Ahh Yes…Grandma; Who Thinks Every Sunday Is Easter And Has No Clue What Color Contrast Is; Hence The Yellow Top To Bottom.
What About That Girl In Your Critical Thinking Class With The Bright Red Glasses That Wears The Same Brown Penny Loafers With The Thick Heels. Whom, By The Way, Makes You Want A Pair 'Cause Your Man's Friends Keep Saying She's Kind Of Hot In Those Shoes.
Let Us Not Forget The Papi Chula You See Every Time You Go To The Market In The City With His Linen Shirt And Fedora Hat.
Keyomi-Sook Is You; It Is Us. It Is Everyone Who Ever Wanted To Stand Out, The Trendsetters. Being Original Is The Way Fashion Unfolds And Takes Lead.
As For Mama, She Has Bought And Sold Many Businesses Since Then And Is Currently Living In Atlanta Georgia. With Her Influence Our Team Has Grown Un-Measurably By Focusing On Customer Service And, What More Can We Offer Besides Great Fashion.
Our Beliefs.
---
Keyomi-Sook's Recipe Is… Fun, A Hint Of Fashion, Lots Of Individuality, And Even More Of Sexy. We Have Tons Of Styles Coming In Daily. We Make Sure To Include Items For All Budgets. Here You Will Not Only Find Fashion But A Few Items That Just Do not Fit, But Neither Do We.
We Strive To Remind People That Your Individuality Is The Latest Trend In Fashion. That Is What This Companies Culture Emanates From.
We Have Been In Business For Seven Years And Sold Products On Several Different Platforms. Our Team Works Hard Provide Quality Service. We Pride Our Selves In Meeting Or Exceeding In Giving Our Best Customer Service. We Want To Show The Customer How Important They Are To Our Company. So We Push Our Team To Practice Good Communication Skills While Showing Compassion In A Friendly & Helpful Way. We Also Strive To Respond Always In A Timely Manner.
---
---
Check Out What We Can Offer You.
Recent Posts
Categories
ADD TEXT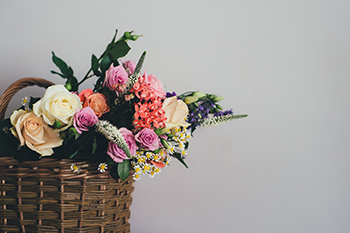 Title
TEXT
Recent Comments
Recent Posts